Free Video Converter is a free video converter software to convert video files between many formats with ease. It can convert video files from 3gp, asf, avi, flv, mp4, mpg, rm, rmvb, vob, wmv and more into 3gp, avi, flv, mp4, mpg or wmv files.
Free Video Converter Screenshots:
Click on a screenshot to enlarge.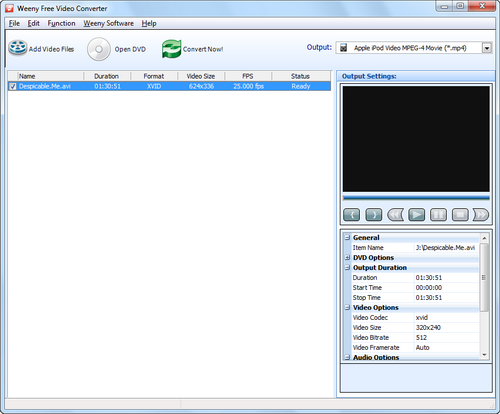 Weeny Free Video Converter screenshot 1 - main window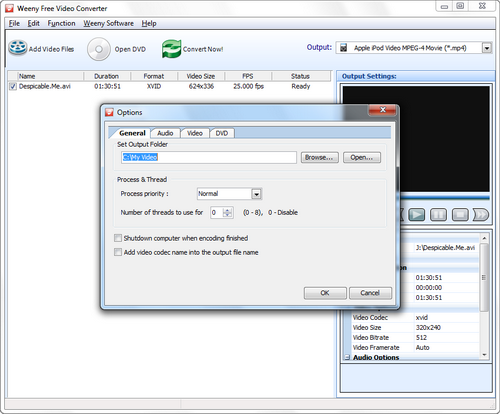 Weeny Free Video Converter screenshot 2 - general settings window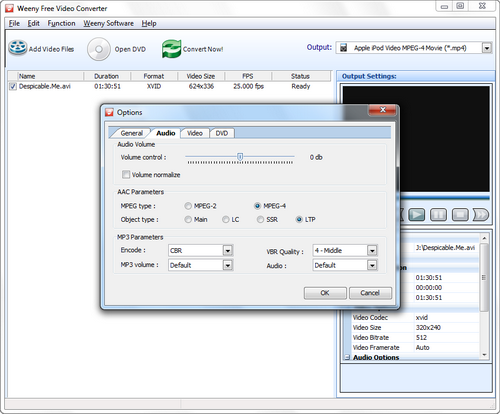 Weeny Free Video Converter screenshot 3 - audio settings window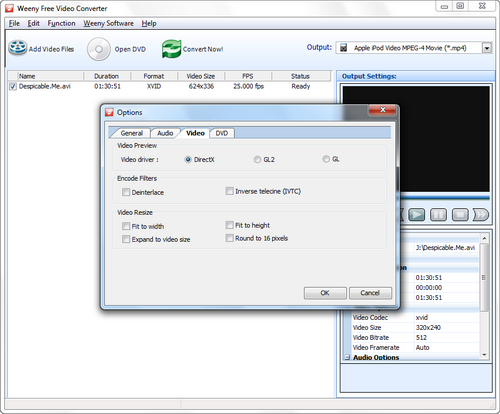 Weeny Free Video Converter screenshot 4 - video settings window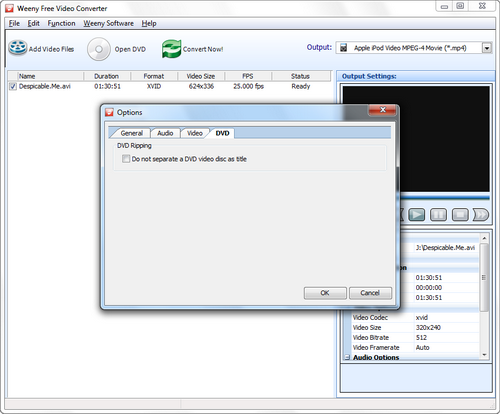 Weeny Free Video Converter screenshot 5 - DVD settings window