Top 10 reasons to choose Weeny software.
1. No bundling, no plugin, no misleading
Our installation files don't contain any third-party bundling program or plug-ins. It doesn't connect server to download bundling program or plug-ins neither. Our setup program can be installed completely without internet connection.
There will be no misleading to install third-party bundling program or plug-ins during installation. Just click "Next" button several times and only the software you needed will be installed.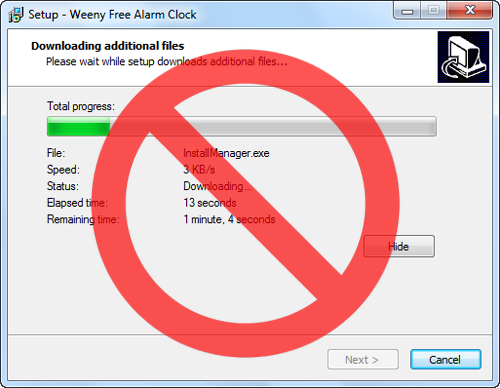 2. No adware, no spyware, no malware
All our programs have been tested with 47 Antivirus software. We remove all parts that may be reported virus.
For example: a couple of anti-virus software report virus if our software connect server to check for new version when starts. Although this is false positive, we decided to remove version check function in software to make sure it's reported 100% clean.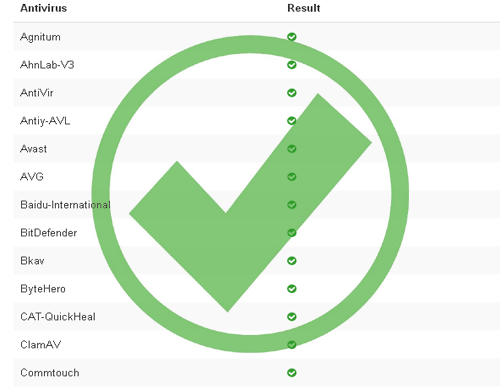 Please be sure you download our software on weenysoft.com. We can't guarantee that third-party sites (such as CNET Download or Softonic) won't bundle our software with plug-ins on their sites.
3. 100% free guarantee
All our software are completely free for both personal use and business use. All our software are 100% free to download, install and use.
4. High quality
We are a professional software team starts to develop shareware since year 2000. Our most popular shareware product has more than 30,000,000 downloads worldwide! We start to develop freeware since 2009. Although it's freeware, we do our best to make its quality as high as our shareware's.
5. Easy-to-use
We try to make our software as easy to use as possible. It usually takes only a couple of clicks to complete task in our software.
6. User-friendly interface
The software interfaces are clean and user-friendly. Some software have unique interfaces designed by our award-winning art design team.
7. Full versions
All our software installation files are complete and don't require additional third-party software (such as Adobe Reader or Microsoft Office), codec (such as video codec or audio codec), drivers (such as PDF printer driver) or framework (such as Microsoft DirectX or .net framework) to run. All our software don't have any watermark, nag screen, time expiration or function limitations.
8. Open source
Some software are also open source projects. For example: Weeny Free Password Manager uses secure asymmetric cryptographic algorithm to protect data. We open this software's source code so others can modify code to improve security.
9. Online programs
Most our PDF software have online versions so you can convert files online in your web browsers. This is very useful if you need to convert PDF files while don't have a Windows PC around sometimes.
10. Unique functions
Some software have unique functions that you can't find elsewhere. For example: Weeny Free Key Recovery can intelligently scan your whole Windows system looking for records which it thinks might be product keys.